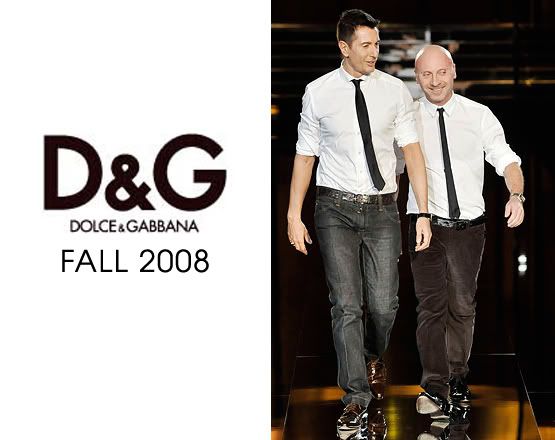 Dolce Dolce Dolce & Gabbana...The fall collection reminisces of the old school "country" look, it makes me feel like the models are all ready to go horse riding or back to the country road but with that additional touch of class and sophistication with the use of luxury materials like fur & leather.
The use of tweed to create an updated and polished look is extraordinary, gone are the times where you feel tweed is erstwhile or oldie, D&G has brought it back!
The collection shapes & cut this time around is build around longer lengths, pemanently throwing summer away, they've got the models all modestly covered up to suit the atmosphere of fall, mid-skirts gathered at the waist, long flowly poofy gowns & long pants matched with turtle necks.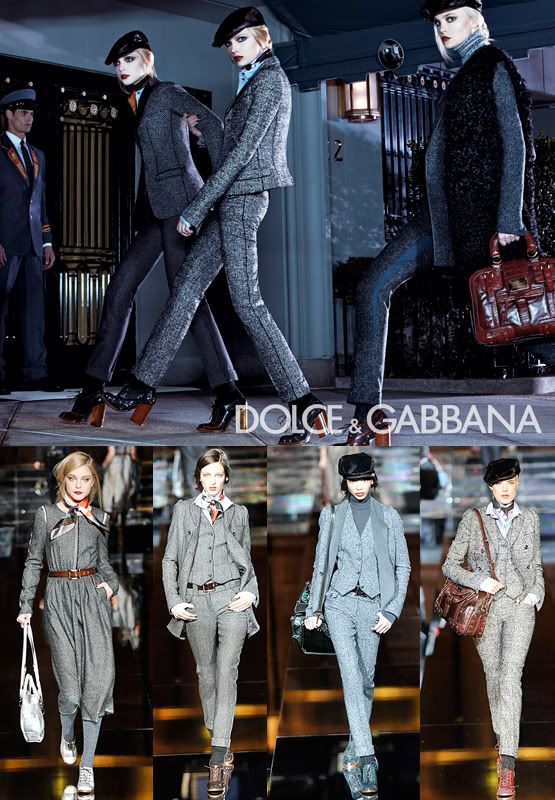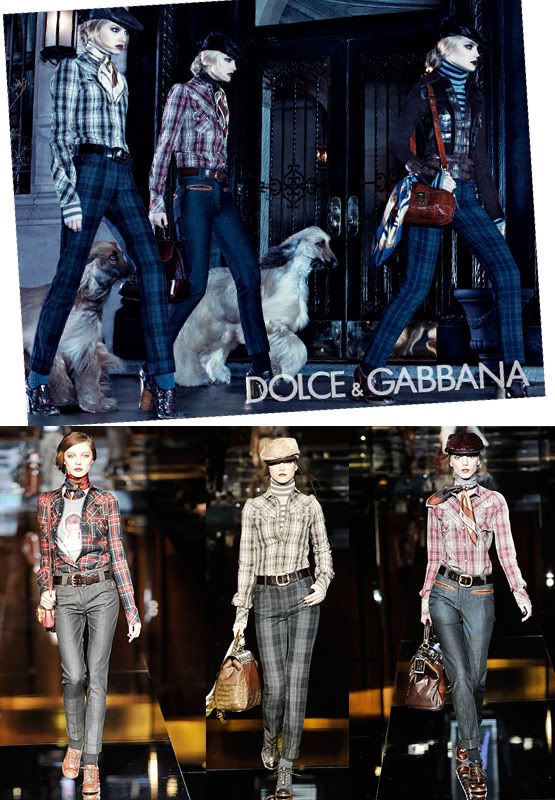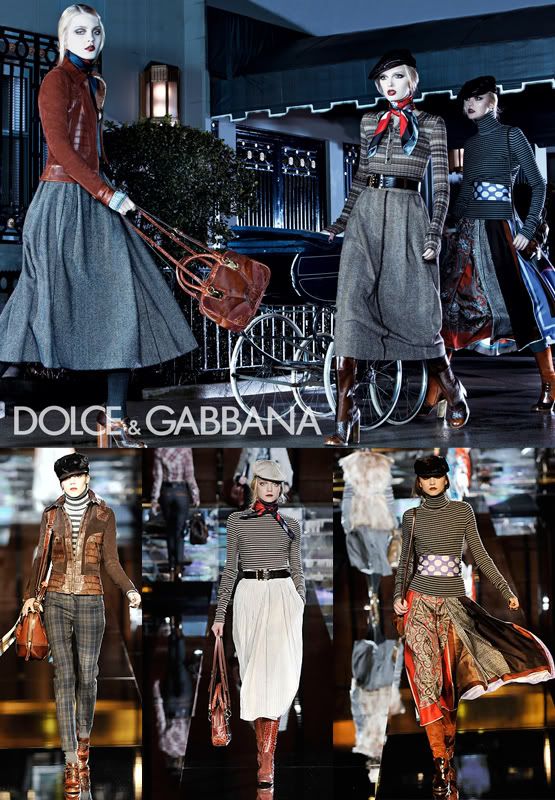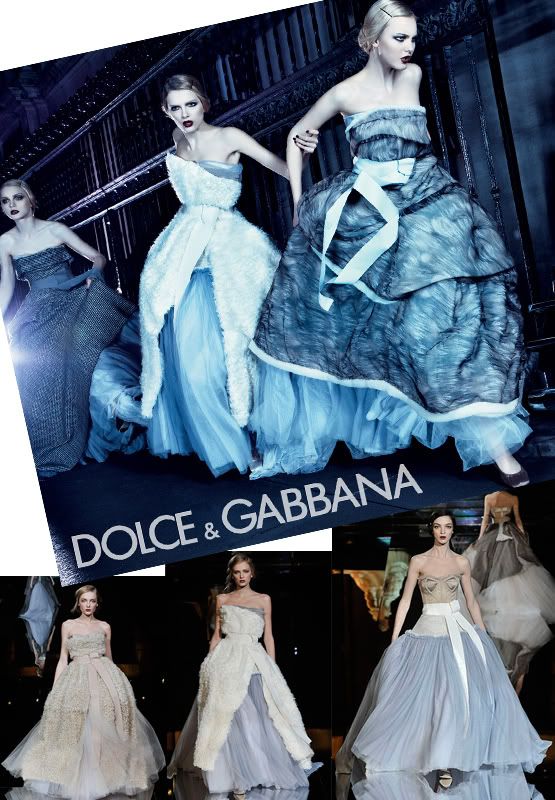 I'm loving the combination of chiffon, tweed, country-check shirts with fur overlayed printed silk scarves & leather bags polished off with flat caps & poor-boy sweaters! The brown leather booties with its thick wood cork heels are to die for. i'm welling up with pure lust. The scent of British old flavours is inevitably strong in this collection. What an inspiration!
Side Note: Things to Look out This Fall

1) Brown Rustic Vintage Leather Bootie
2) Mid Length Skirts worn at the waist
3) Turtle Neck with Silk Scarves
4) Tailored Slim Fit Pants
5) Country-Checks & Tweed
Current Mood:
energetic