Here's the lovely end result of the shoot which i mentioned in previous post and the mini-booklet is out guys so you can pop by to any boutique in Far East, Heeren or Cineleisure to grab a copy!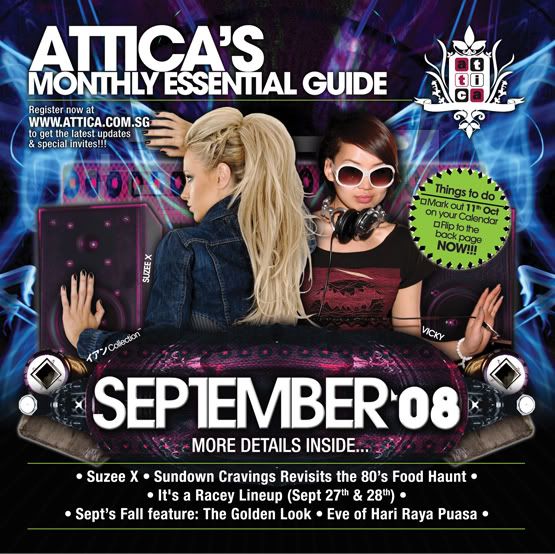 Designed by my colleague & friend, Inca Studio

My 2 page spread for the outfits suggestion for this month's theme FLOWER POWER.
The sunflower over my face was a concept i came up with to 'hide' my identity since my boss don't really like the idea of me revealing myself too many times, afterall i am not a professional model. also, i had hoped that without my face you guys be able to focus on the outfits more!
Click on the picture to have a better view of it!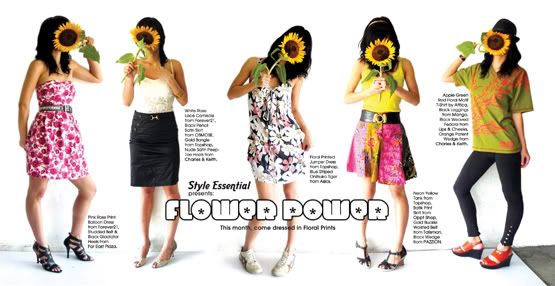 A couple of people have asked me what the booklet is about, well its just a mini mag kind of style where we promote club events and also have bite sized information for our clubbers to read while they are by the bar or for random shoppers to pick up and know about our events.

This is what I have been busy with, here's a peek of the pages i designed during the pass week, hope you guys like it! For a better view of it please grab a copy guys! If possible tell me what you think, thanks so much! :)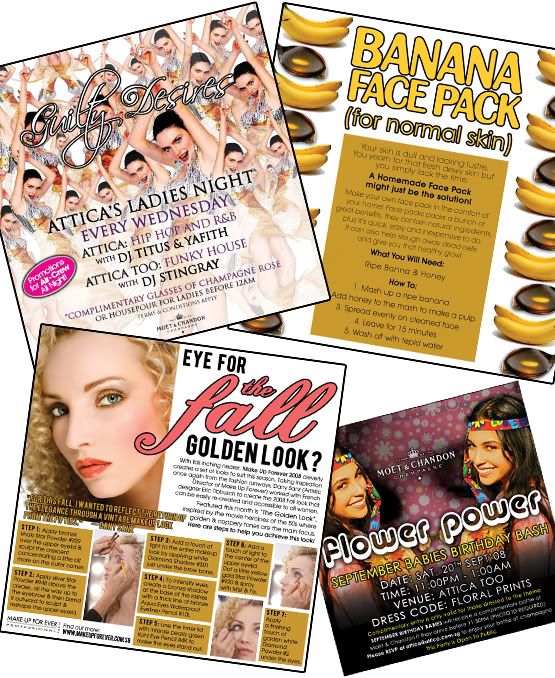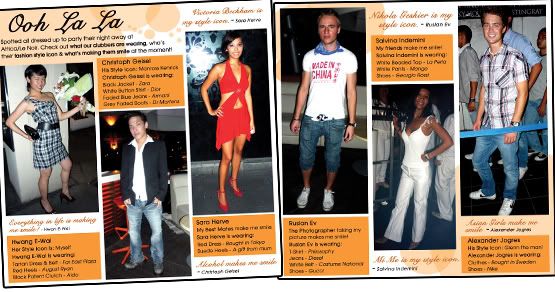 Also, in regards to what I do during work. I basically design flyers, booklet pages, do write ups for events and the pages in the mini booklet... marketing and even right down to working at the door on certain event nights..blah blah blah.

Finally, here are pictures of those that didn't make it to the booklet!




Wow, i look sweaty in the flower print dress, thats because I've been changing in and out of clothes under the heat! Also, the sporty shoes I'm wearing actually belong to my designer, i forgot to bring an extra pair & the green big T-shirt was designed by my designer, it's our Attica T-Shirt, if you like it you can purchase it at the door for $25 bucks! TADA!


Current Mood:
excited