Well, last thursday, we went marmalade pantry, to celebrate my good friend Fiona's birthday, had a real nice blast at this quaint little place at Palaiss Renisance. it oozed of class I must add
Haha, I had on a beautiful mustard dress bought from Australia and my good ol brown vintage belt and yes we folded money and gave it to her as a present since she's quite a difficult person to shop for. really.
Was having really quite a hard time to decide what to order as everything looked so good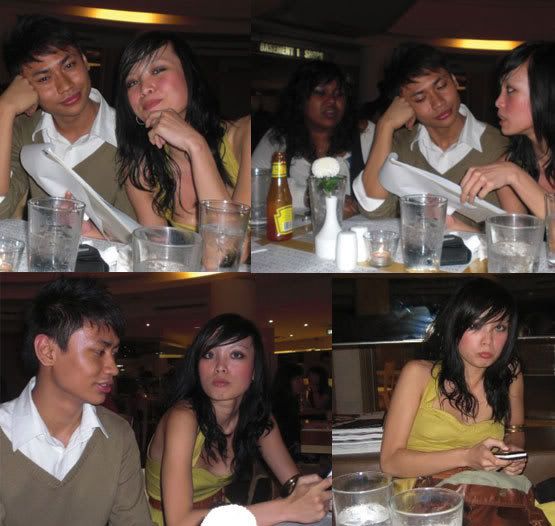 Finall decided to order this Chicken & Bacon Sandwich, the portion is HUGE! Can you believe I actually finished everything! It was so scrumptous and yummy! Guilt. reminds me of good old melbourne.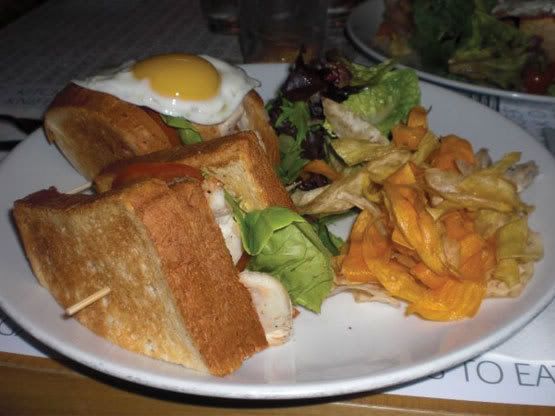 Check out our reaction to the food & desert. gosh amazing. and yes my face look really. urm full & round & urm satisfied. plus maybe my dress was getting far too tight!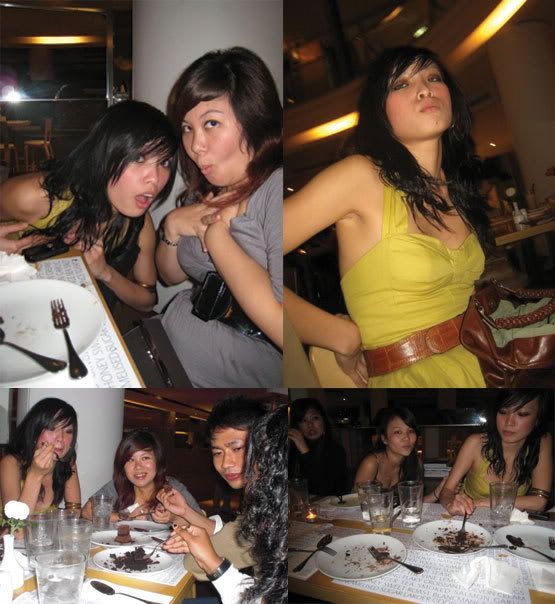 Everyone should really go there to taste their food! or at least go there to try their sticky date pudding and I heard their cupcakes are really good anyway, the pudding is soo heavenly its just beyond imagination! We literally scraped the plate clean! But dont dont order the Devil's Food Cake, it was, urm, BLAH.
On something totally not on the same page.
Here's what I did on the weekend.
Me & The Boy Cam Whore-ed to our hearts content. It was too funny not to put up! Picture overload!
I know I know!
The picture is a progression of us camera whoring, the dude farted and thought I wouldn't notice, my face started to change when the scent just kept growing stronger and the picture turned shaky while he laughed like mad. LOL. I know I know i'm so bored. BACK TO WORK!
Current Mood:
amused